Plants grow; love blooms
Order now for Valentine's day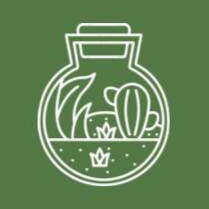 Terra Vitrum
---
Welcome To Terra Vitrum
We are Terra Vitrum, a flourishing company offering a range of high quality terrariums, at an affordable price. With eco-friendly ideals always at heart, we strive to produce a product that will encourage sustainable living.
What is a Terrarium?
Chances are, you may have some idea of what a terrarium is, but want to know more.
A terrarium is a stylish piece of home décor, that brings a piece of the outdoors, inside. A terrarium can house a variety of different plants within a glass jar.